Arddangosfa / 1 Hyd – 22 Hyd 2021
Niam/Faith/Hynniewtrep
Tarun Bhartiya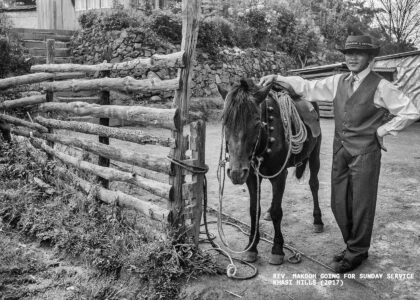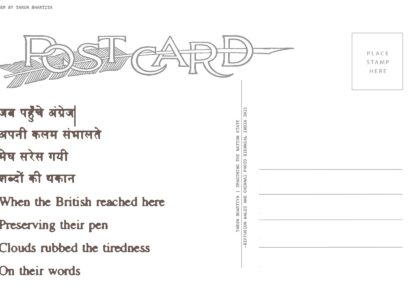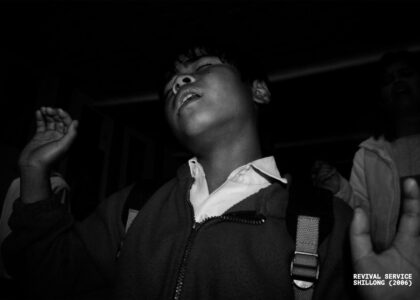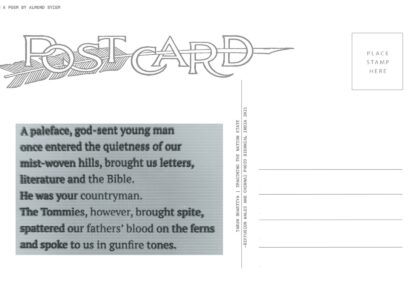 Mae India yn cael ei llunio o'r newydd. A hithau wedi ei dathlu gynt fel llwyddiant amryfath o adeiladu cenedl wedi dadwladychu, mae llawer o'i meincnodau ôl-drefedigaethol yn prysur gael eu hail-weithio, eu dileu, eu gosod o'r neilltu. Ond pe baech chi wedi gwylio India o Fryniau Khasi-Jaintia yng Ngogledd-ddwyrain y wlad, mi fyddech chi wedi gweld stori ogoneddus India ar ogwydd gwahanol.
Am y tair blynedd ar ddeg diwethaf, rwyf wedi bod yn ceisio gwneud synnwyr o'r syniad o ffydd a hunaniaeth a dadleuon o amgylch y cwestiwn o ffydd a chreu cenedl ymysg pobl Khasi Jaintia. Pedair blynedd ar ddeg, am i ddiwygiad ysgubo drwy'r bryniau yma yn 2006, gan droi plant yn broffwydi. Teithio'r bryniau ac astudio Archifau Cenhadol Methodistiaid Calfinaidd Cymru yn Aberystwyth gan archwilio'r wleidyddiaeth sydd ynghlwm wrth greu hunaniaeth.
Proffil Artist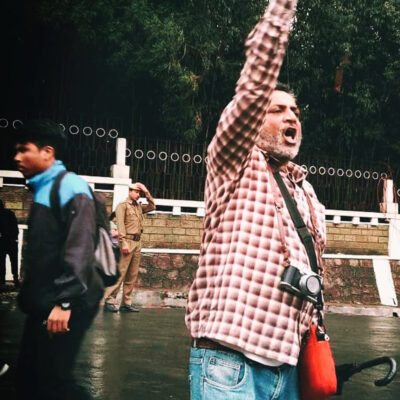 Tarun Bhartiya
Mae Tarun Bhartiya yn wneuthurwr delweddau dogfennol Maithil, yn fardd Hindi ac yn actifydd gwleidyddol yn Shillong, Bryniau Khasi, India. Mae ei ffotograffau a'i draethodau o ddelweddau wedi eu cyhoeddi mewn cylchgronau ac fel cloriau i nifer o lyfrau.
Ymysg ffilmiau Tarun mae Brief Life of Insects (2015, MIFF, Gwobr Sain Gorau), The Last Train in Nepal (2015, BBC4, gwobr RTS ar gyfer y Cyfarwyddwr Gorau, Ffeithiol), Darjeeling Himalayan Railway (Gwobr y Royal Television Society, cyfres ddogfen orau 2010), Tourist Information for Shillong (2007) yn ogystal â fideos cerddoriaeth ar gyfer sawl band o Shillong.
Fel golygydd mae wedi gweithio ar ffilmiau nodedig gyda gwneuthurwyr ffilmiau fel Vasudha Joshi (Girl Song, 2003 a Cancer Katha Gwobr Arbennig y Beirniaid, Gwobrau Cenedlaethol 2012), Red Ant Dream (Golygydd a Chydawdur, Sanjay Kak, 2014), Jashn-e-Azadi (Sanjay Kak 2007). Dychwelodd ei Wobr Genedlaethol am y Golygu Gorau ar gyfer In Camera (Ranjan Palit 2010) mewn protest yn erbyn ffasgiaeth y wladwriaeth.
Mae ei gerddi a'u cyfieithiadau wedi ymddangos mewn sawl antholeg gan gynnwys Dancing Earth: Contemporary poetry from North East India (Penguin).
Mae'n aelod o Thma U Rangli Juki (TUR), grŵp o bobl flaengar yn Meghalaya ac yn rhan o RAIOT Webzine, www.raiot.in