Exhibition / 1 Oct – 31 Oct 2021
Tourist in Between
Justin Teddy Cliffe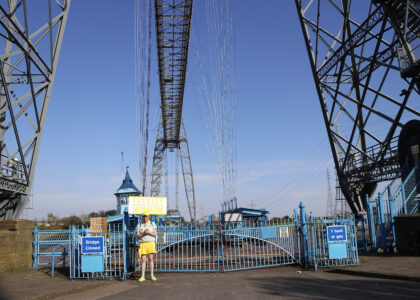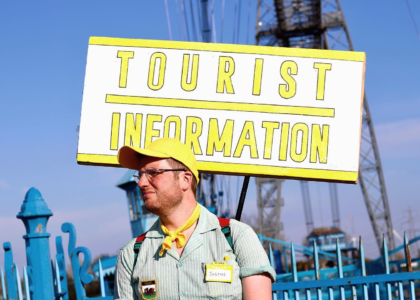 Tourist In Between is an ongoing investigation that uses the commonality of Newport's tourist attractions as an access point into a more deeply considered dialogue about what Newport means to people internally and externally.
Balancing between theatre and live art the work uses fictional narratives to hang absurdist characters in real, everyday spaces. By making sure the performer and the audience meet in this liminal space between reality and fiction, we can attempt to temporarily poke a hole in the fabric of what we deem 'might be real' and dream 'might be possible'.
The first iteration of the work was a short film (commissioned by Creative Cardiff) that used Newport's iconic tourist hot spots as a backdrop for semi-interactive street performances and character-based interactions. It is was a playful invitation into the broader thesis of the work, and the beginnings of a surrealist survey into Newport's culture, future and citizens.
During this initial phase of the work, I found myself arguing with a lady about the real value of my made-up position and that's when I found the thing I was most interested in and that's when the work became a human-focused exploration in the community of Newport, as people who live in a city they love or hate.
Through street performance and subtle clowning, I'm attempting to create spontaneous relationships with strangers on the street. Once this has happened we can begin exploring bigger, more direct and more fertile questions.
You will see the work represented as photography and film within a public/gallery space, and also be able to interact with it every Saturday in October at various locations around Newport
About Artist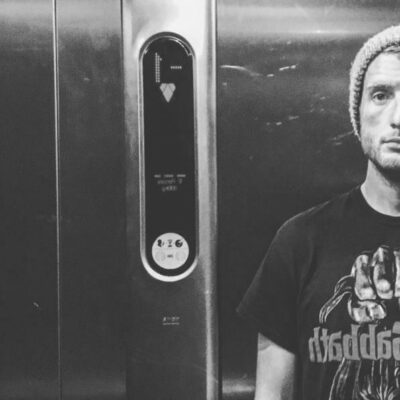 Justin Teddy Cliffe
I'm a South Wales based Artist working across multiple forms as an individual and a co-collaborator creating live art, theatre performance and film.
Over the past 11 years I have created my own work as well as having developed and performed work in the UK and internationally with; Tin Shed Theatre Co, The Bristol Old Vic, National Theatre Wales, Qube Art Gallery, China Plate, Battersea Arts Centre, San Diego Fringe, Alma Alter: Bulgaria, and the Birmingham REP.
I create absurdist, comedic and raucous work that explores human experience, mental health, philosophy, art and pop-culture through a contemporary kind of clowning. Everything I make is human centred with a focus on connection, community and joy.
I'm also a freelance workshop facilitator focusing on working with children and young adults exploring their lives through devised theatre making, autobiographical story performance, and creative/experiential learning.