Exhibition / 1 Oct – 31 Oct 2021
A Lockdown Landscape
Ron McCormick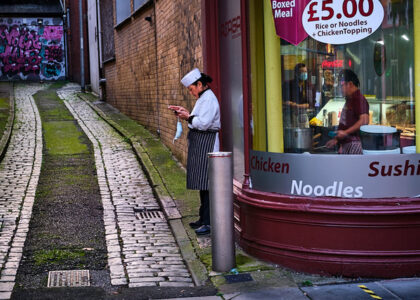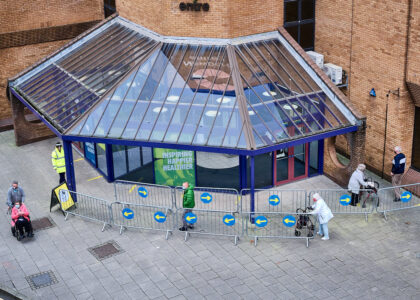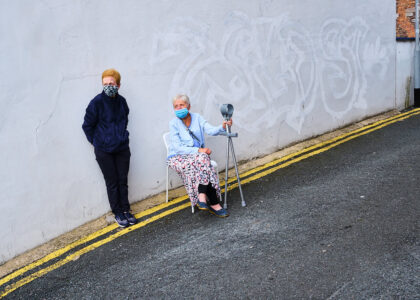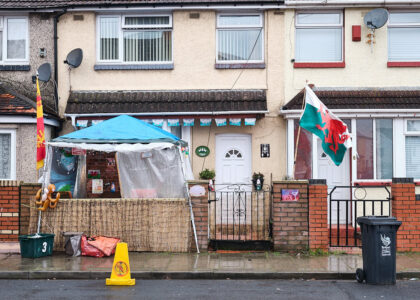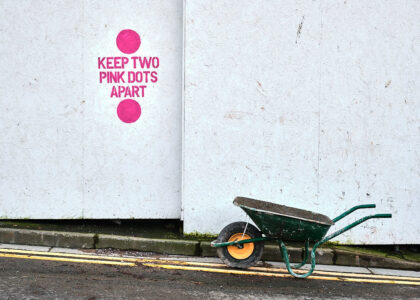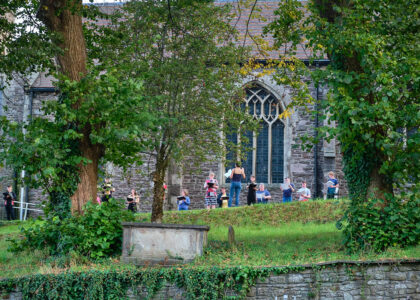 As 2019 came to an end, experts at the World Health Organisation added the ominous sounding "Disease-X" to its priority list and warned the world to prepare for a possible pandemic as reports began circulating about a "novel" Coronavirus affecting people in the Chinese city of Wuhan.
By spring 2020 the virus, now named Covid-19 had spread to other countries. Hospitals in Italy, Spain, Brazil and America were struggling with rising daily cases. In Britain, hospital wards were closed to non-urgent medical treatments due to growing numbers of Covid 19 patients and the national news channels broadcast an alarming picture of widespread infections and multiple deaths.
On the 23rd March, a national "Lockdown" was enforced when the Prime Minister addressed the nation "…From this evening I must give the British people a very simple instruction - you must stay at home." People were allowed to leave their homes for 'very limited purposes' such as shopping for necessities, daily exercise or travel to work. All non-essential businesses, shops, pubs and schools were ordered to close. Gatherings from different households and all social events including weddings and attended funerals were stopped. City streets across Britain quickly became ghostly silent, with the exception of the occasional jogger and socially distanced queues outside supermarkets. An imposed lockdown continued off and on for the next fifteen months.
During this period that the Newport photographer, Ron McCormick chose to use his newly defined "right to exercise" by venturing out on long walks with his camera, exploring the now quiet streets and open spaces and photographing the curious events and sights that ensued. The resulting collection 'Lockdown Landscape' forms a significant record of this historically unnerving time and the new patterns of social behaviour that transpired.
About Artist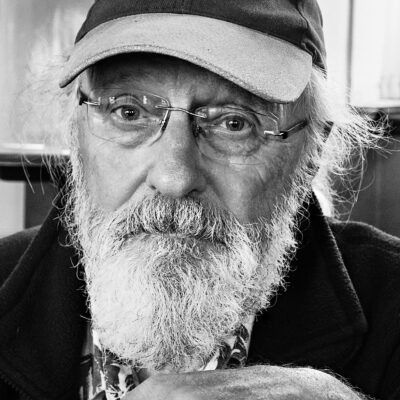 Ron McCormick
Ron McCormick's photographs have been exhibited and widely published for five decades. Since the early 1970's he worked as photographer for a range of book publishers and magazines including New Society, Time Out, Design Magazine and Socialist Worker Press and was Artist in Residence at Newport College of Art and taught on the celebrated Documentary Photography programme throughout the 1980s & 90s. He was the founding director of the Newport Survey a series of photo-books documenting the social and economic life of Newport during the 1980s.
A founding member of the Baneswell Community Group in Newport, for many years he published the local Echo magazine, a quarterly A4 periodical devoted to local issues in the Baneswell and city centre area, and was a founding member of the SOS campaign to save the Newport Medieval Ship. At the end of 2019 he presented a major exhibition of his South Wales Valleys photographs How Green Was My Valley at the Newport Museum & Art Gallery.
During the late 1970's he sat on the Arts Council of Great Britain Photography and Community Arts Panels. He was also instrumental in the development of a number of photography galleries nationally including The Half Moon Gallery, London (later Camerawork), Side Gallery, Newcastle upon Tyne and Ffotogallery Wales, Cardiff.
His photographs are represented in the collections of Bibliotheque Nationale, Paris; The Arts Council of Great Britain; The Crafts Council GB; The National Library of Wales; Contemporary Arts Society for Wales; The Martin Parr Foundation; Ffotogallery Wales; Newport Museum and Art Gallery and Curtin University, Perth, Western Australia.