Exhibition / 1 Oct – 31 Oct 2021
Nature Joins The Attack
Gilbert Sabiti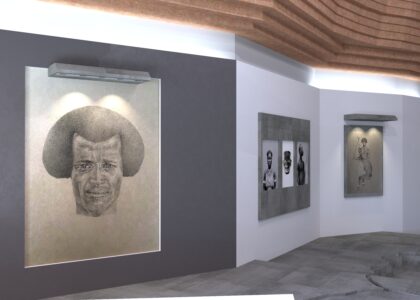 'Nature joins the attack' is a chapter taken from Chancellor Williams' book, 'Destruction of Black Civilization.' It highlights natural events that challenged the progression of ancient black civilisation. For example, Chancellor William addresses how the highlands beginning in Central Africa rose southward to higher levels which caused Africa to slope northward and making the Nile flow in the same direction. This enriched North and Eastern parts of Africa, particularly Egypt and Sudan, making Egypt so rich in food production that it attracted foreign invasion, impacting the earliest civilisations of Africa.
The chapter inspired me to create a design space that focused on some of the effects the Nile had on ancient black civilisation. The space is divided into two parts with mediums of drawings and photoshop designs along with written content taken from Chancellor Williams' book 'Destruction of Black Civilisation'. I aimed to explore the earliest cultural traditions of the affected countries and particularly see how hair played a role in identifying status and tribe.
About Artist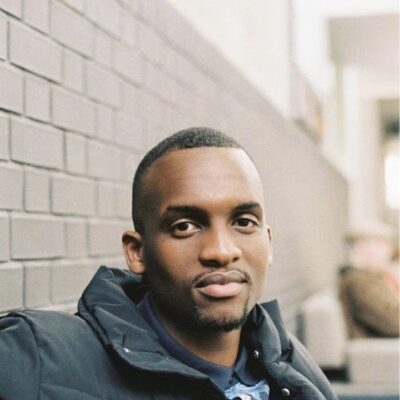 Gilbert Sabiti
I'm a Multi-disciplinary freelance graphic designer based in Bristol. Much of my practice is driven by content and narrative. Storytelling is essentially the core of my creativity and is mostly inspired by world issues. I use editorial and type to deliver content mostly in the format of zines.