Exhibition / 1 Oct – 31 Oct 2021
Devotees of Rock
Paul Adrian Davies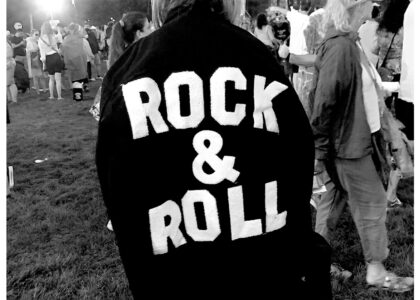 My road to rock and roll started when I saw Bob Dylan live when I was fifteen years old. In the decades that have followed, I have been lucky enough to see hundreds of live shows mainly rock and roll but also reggae, punk, hardcore, soul, r and b, blues, folk and a sprinkling of jazz.
One of the most enjoyable aspects of the experience of live shows has been the opportunity to meet other fans from all walks of life. I've met them waiting outside venues, at the show and back in the day lining up on the street to buy tickets.
There is a camaraderie, you could even call it solidarity, between the fans created by the shared love of the artist and the effect of that artist on their lives. Fans are more than happy to share their experiences. They like to talk about memorable shows that they attended or how many shows they have seen, how they met the love of their life at a show, how they now go to shows with their children or even how they named their kids after the artist or a song by the artist. There are many Rosalitas out there who are the daughters of Bruce Springsteen fans.
About ten years ago, I started to photograph the fans that I met either individually or in small groups. I have met wonderful people from all over the world in the process and heard some amazing stories.
About Artist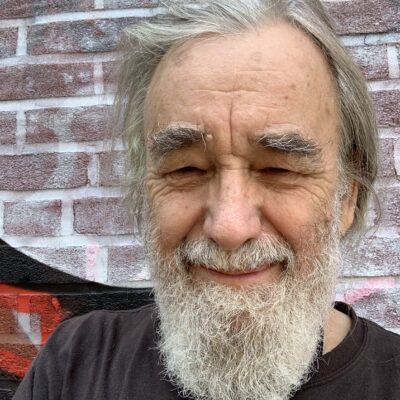 Paul Adrian Davies
Paul Adrian Davies was born in Cardiff, Wales and currently resides in New York City.
He is a street photographer in the widest context of that description. The "street" could be the New York subway, a temple in India, a market place in Mexico or a protest in Barcelona. He has a strong interest in portraiture and also in street art and graffiti.
He is also drawn to people that are joined together by a common bond. These include rock fans, street performers and parade goers.
He has taught photography at the Payne Whitney Psychiatric Clinic in New York City.