Exhibition / 1 Oct – 31 Oct 2021
Casablanca Not the Movie
Yoriyas Yassine Alaoui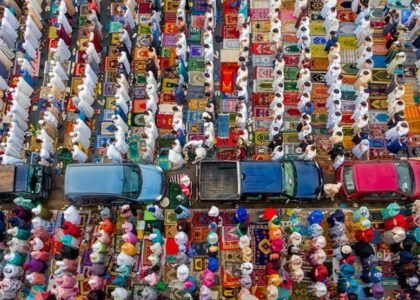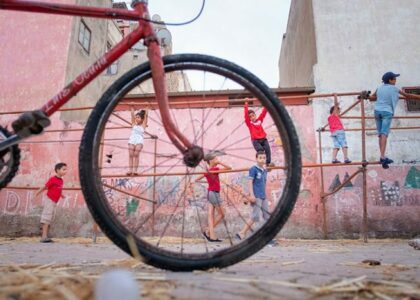 Casablanca Not the Movie is a long-term project I started in 2014. It is both a love letter to the city I call home, and an effort to correct the visual record for those whose exposure to Morocco's famous city is limited to guide book snapshots, film depictions or Orientalist fantasies. The title of the project references the classic 1942 movie Casablanca that was never filmed in the city, but rather in a Hollywood studio.
Casablanca Not the Movie became a series that covers the social and cultural aspects of urban life, the transformations and changes in the city, shaped by numerous currents that may seem in opposition to one another. Here, through one photograph, we can possibly see, enjoy, think, ask questions and care more about a scene that we probably wouldn't have noticed if it wouldn't have been captured.
The project is not only documenting the city and its people, but also my personal relationship, experiences and memories with this city. Thus, this series is an insider's glimpse into the vibrant reality of Morocco's biggest city from the perspective of a Moroccan, who was born, grew up and still lives there.
About Artist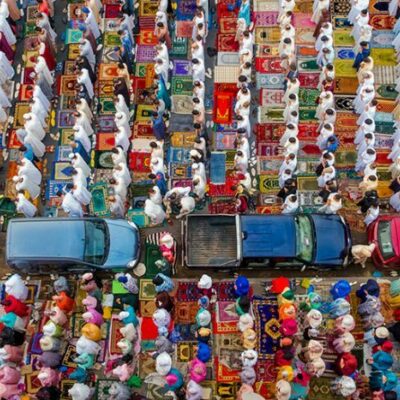 Yoriyas Yassine Alaoui
oriyas Yassine Alaoui, also known as Yoriyas, is a Casablanca-based photographer and performing artist.
Yoriyas's work is often an intuitively-based observation of urban/public-space and a documentation of daily life and change. His images have been featured in The New York Times and National Geographic. He has received several awards, including the award Les Amis de l'Institut du Monde Arabe for Contemporary Arab Creation 2019 and the 7th Contemporary African Photography at Photo Basel 2018.
He has been exhibited across the world, including in the HERMÈS Foundation in Paris, 836m Gallery in San Francisco, and he curated 'Sourtna', the inaugural exhibition of Morocco's National-Museum-of-Photography in Rabat.
During the coronavirus pandemic, Yoriyas was selected by The New York Times as one of the 'artists to follow' and received the COVID-19 Emergency Fund from National Geographic.