Channel / 8 Oct 2021
Billboard Takeovers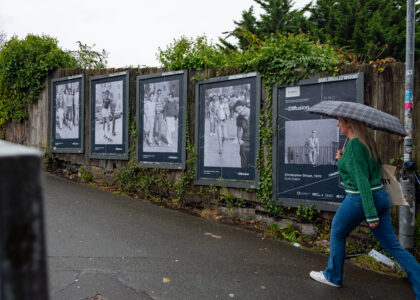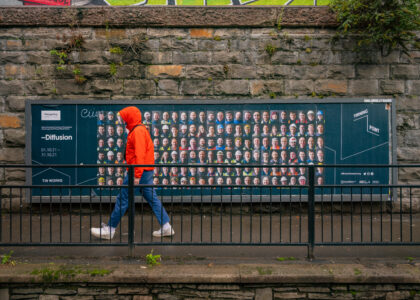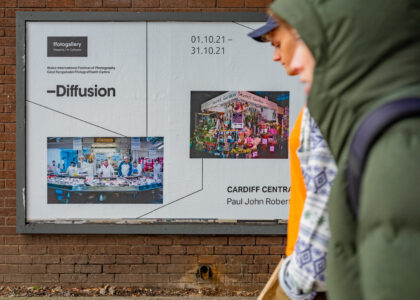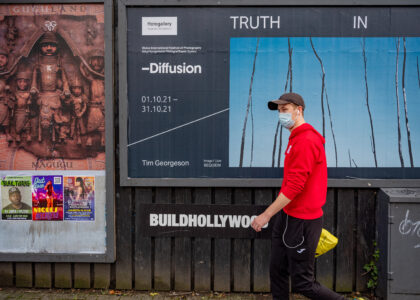 As you walk through the Cardiff and Newport streets, on your way home from work or to meet up for coffee with your friends, you may see our Diffusion Festival posters, a takeover in collaboration with Jack Arts.

Jack Arts believe in promoting the arts in social and diverse urban spaces, through street campaigns and experiences. They work with galleries and arts institutions such as Ffotogallery to make city streets a canvas on which to showcase art that engages with the communities they're in. For example, they recently worked in collaboration with Faber and Waterstones, to deliver a street campaign for Sally Rooney's new book, Beautiful World, Where Are You!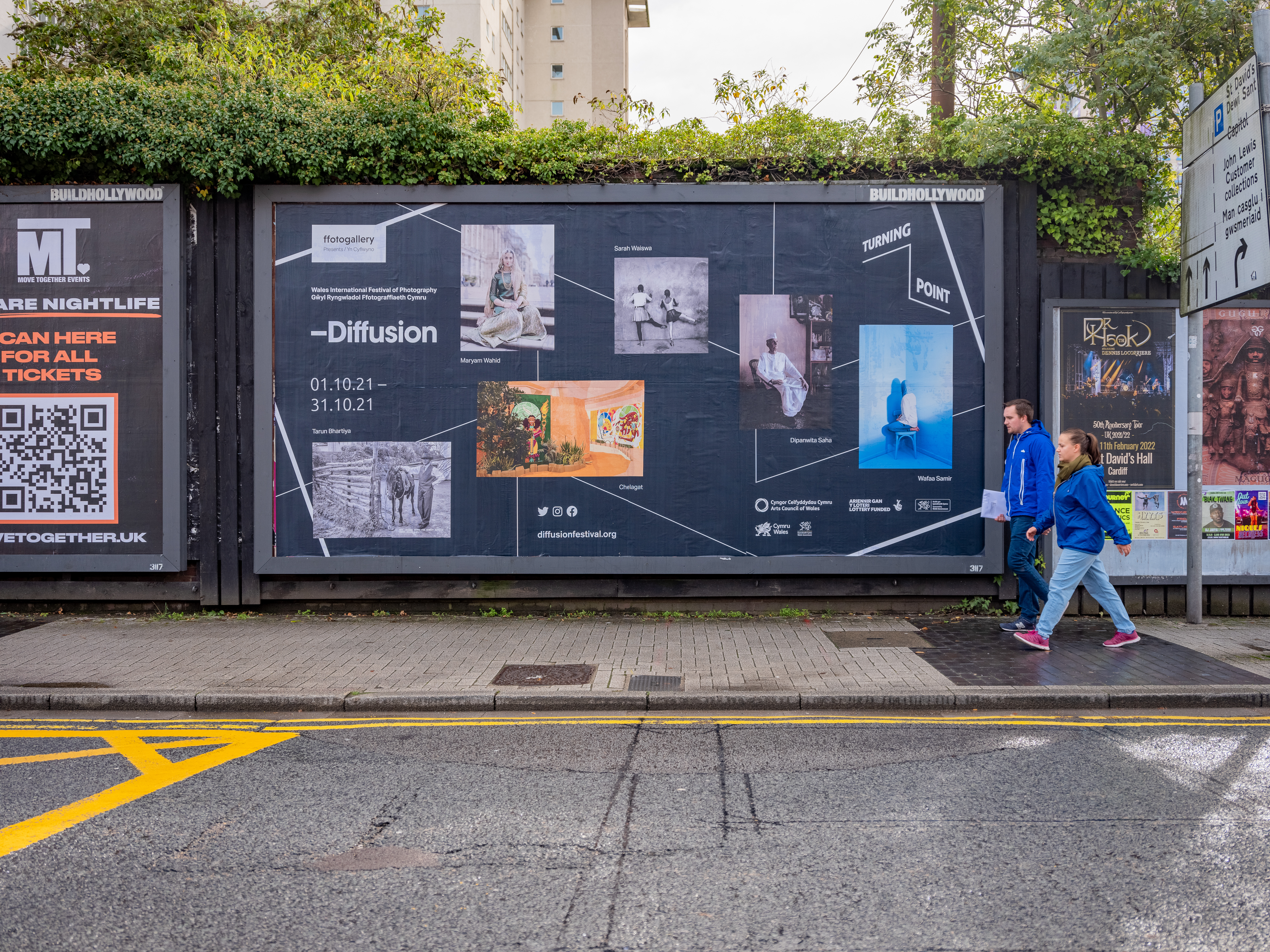 You may pass our large-scale billboards, highlighting a few exhibitions across our various venue spaces in Cardiff and Newport. This one (above) depicts work by Dipanwita Saha and Tarun Bhartiya, who's art is currently being shown at BayArt, as part of the Imagining the Nation State exhibition, a group show by artists from the UK and India. Also featured is art from Wafaa Samir's contribution to the More Than a Number exhibition at Ffotogallery HQ in Cathays; a self-portrait from Maryam Wahid's Motherland exhibition now at our Queen's Arcade space; and Chelagat's offering as part of the Where's My Space group exhibition that can be experienced online!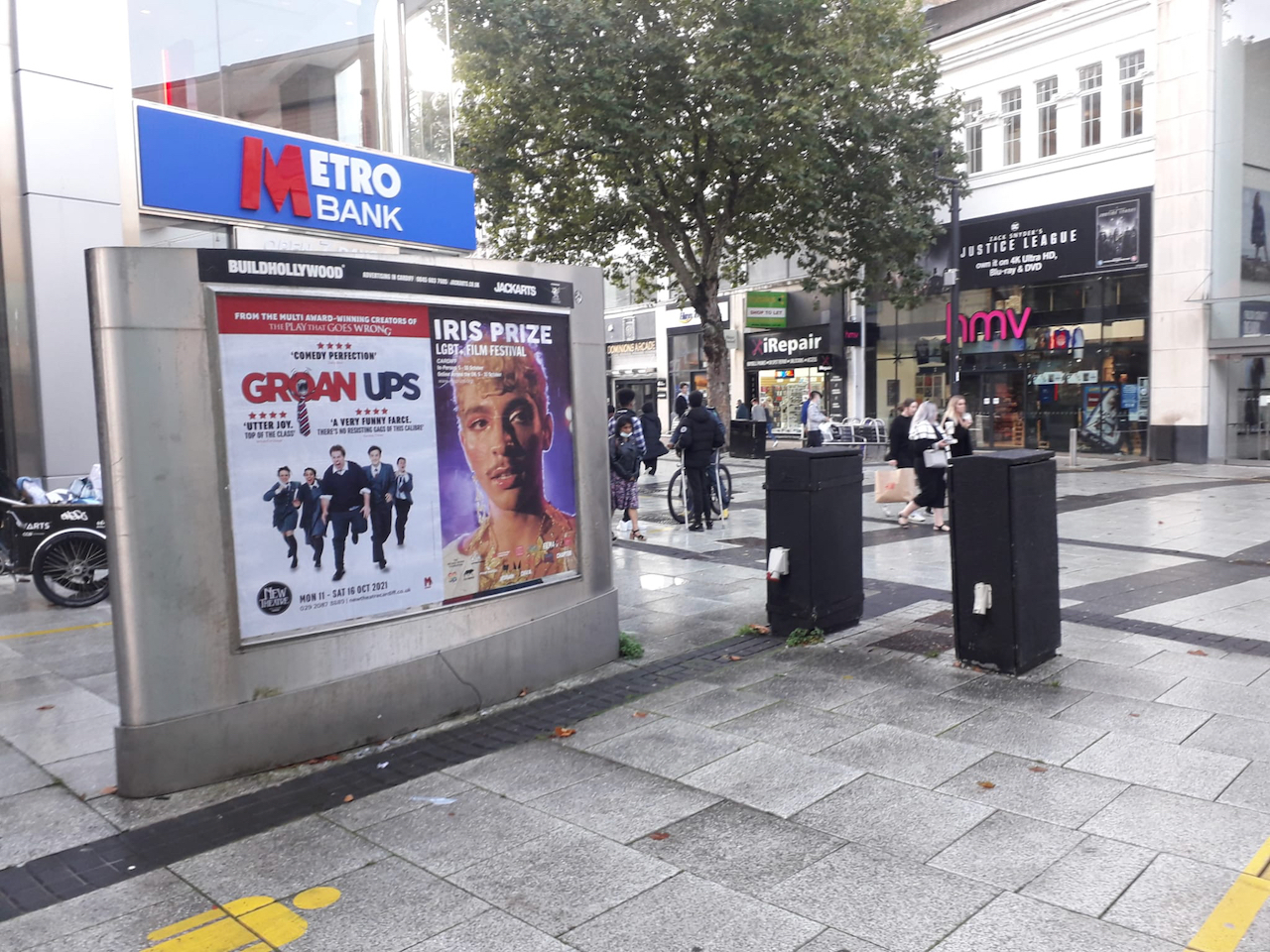 Have you seen these posters for the Iris Prize around town? The Iris Prize is a touring festival of LGBTQIA+ film, and is a celebration of queer visual art. We are hosting the 'Iris Club' on the 1st floor of Queen's Arcade space, alongside exhibitions by Sunil Gupta and Allie Crewe. We're really happy that floor is dedicated to queer art! The Iris Prize also have events including features, showings, discussions and more in various venues across Cardiff, including Chapter Arts Centre and Premier Cinemas. Check out their website to see their whole 2021 programme.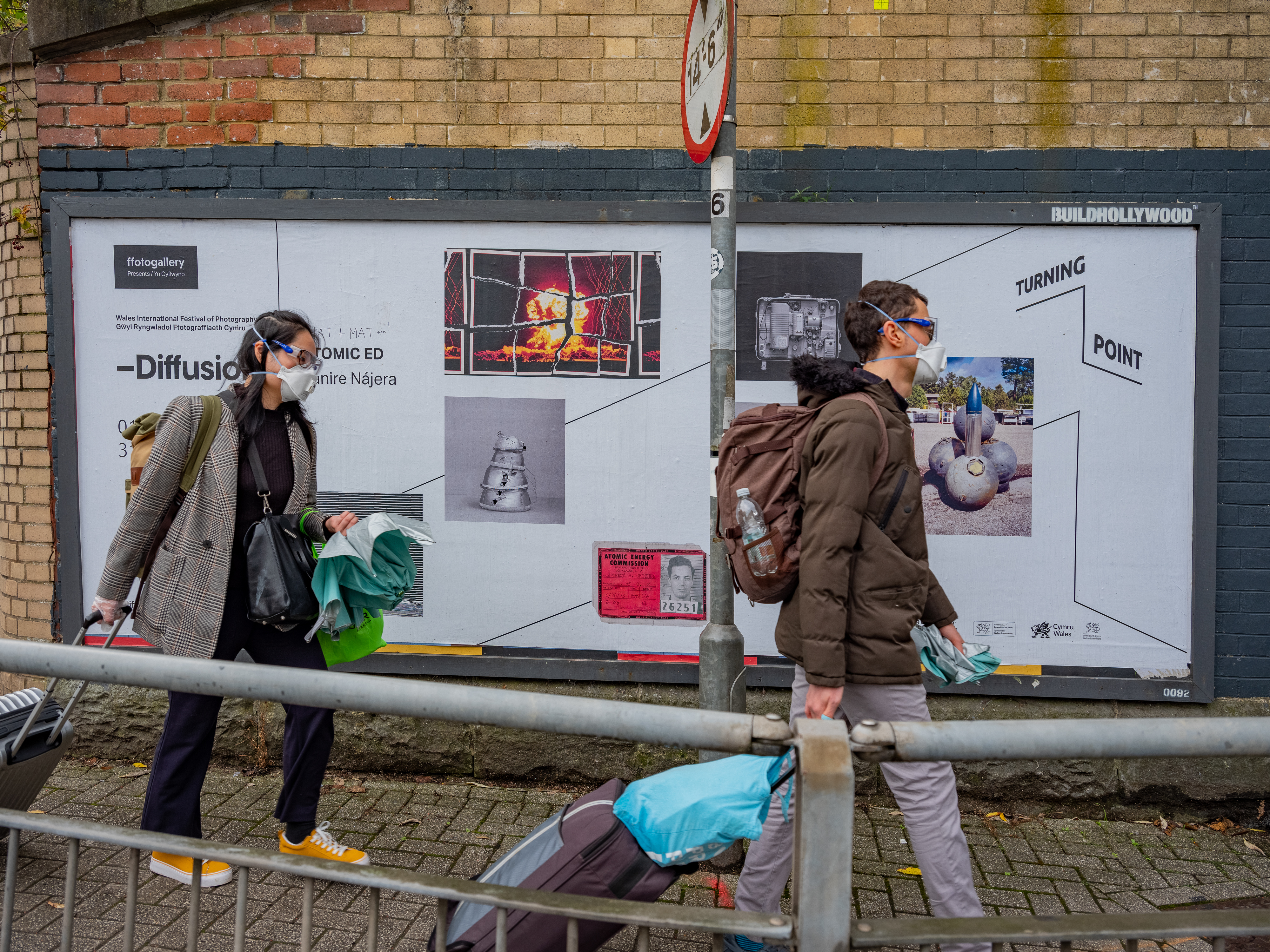 Have you been to see Janire Najera's Atomic Ed exhibition yet? Held at CultVR, Atomic Ed unveils and documents the journey of Ed Grothus, from working as a nuclear scientist in Los Alamos Laboratory — where atomic weaponry used at Hiroshima and Nagasaki were developed — in New Mexico, to becoming an outspoken anti-nuclear activist. The exhibition is incredibly immersive, including audio-visual work, VR installation and archival documentation! CultVR is also hosting an amazing performance by the band Black Mantis on 15th October as part of Diffusion Festival 2021.
This is just an introduction to our city takeover with Jack Arts If you see any of our Turning Point: Diffusion Festival 2021 posters on your travels, please take a picture and tag @_Diffusion in it!