Exhibition / 1 Oct – 31 Oct 2021
Christopher Street
Sunil Gupta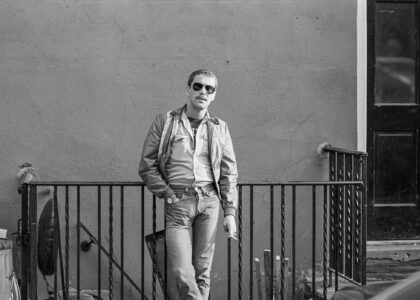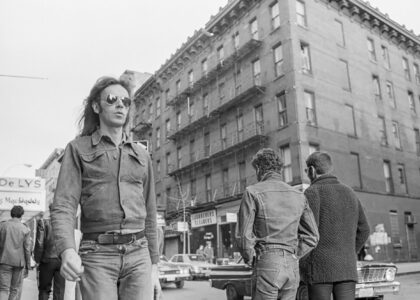 This series was shot in New York in 1976 when I spent a year studying photography with Lisette Model, Philippe Halsman and George Tice at the New School. It was a turning point as I had originally arrived in the city to enrol in an MBA programme.

I spent my weekends cruising with my camera, it was the heady days after Stonewall and before AIDS when we were young and busy creating a gay public space such as hadn't really been seen before.
It was the first time I was living in a city that seemed full of photography. There were numerous commercial galleries and the museums had permanent displays of the history of photography.
The New Documents show at MoMA had been a big influence on everyone around me. Lisette talked about "Diane" in class and the real life of the streets was our theatre. Everything needed to be photographed.
Every street corner in New York seemed to be different and unique. Christopher Street became my natural habitat. I was one of the tribe and I wanted to be noticed. I wasn't spying on the inhabitants. I made myself as visible as possible and walked up to people.

​In retrospect, these pictures have become both nostalgic and iconic for a very important moment in my personal history and the struggle for gay liberation that had far reaching consequences across the globe.

About Artist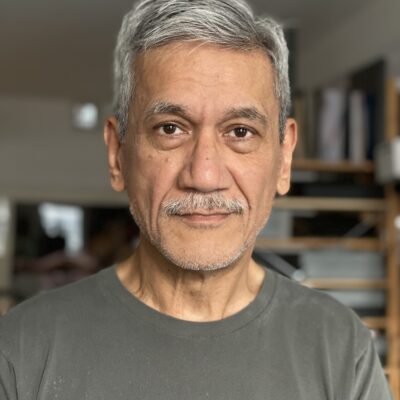 Sunil Gupta
Sunil Gupta (b. New Delhi 1953) MA (RCA) PhD (Westminster) who has been involved with independent photography as a critical practice for many years focusing on race, migration and queer issues. A retrospective show opened at The Photographers' Gallery, London (2020/21) and is moving to Ryerson Image Center, Toronto 2022. He is a Professorial Fellow at UCA, Farnham. His work is in many public collections including; Tokyo Museum of Photography, Philadelphia Museum of Art, Royal Ontario Museum, Tate and the Museum of Modern Art. His is represented: Hales Gallery (New York, London), Stephen Bulger Gallery (Toronto) and Vadehra Art Gallery (New Delhi).