Exhibition / 1 Oct – 16 Jan 2022
Land / Sea
Mike Perry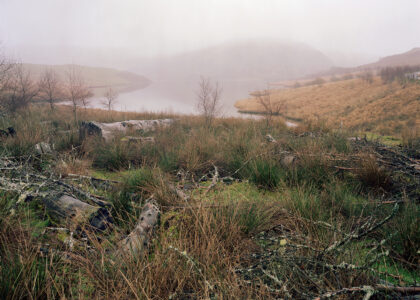 Mike Perry is an artist whose work engages with significant and pressing environmental issues, in particular the tension between human activity and interventions in the natural environment, and the fragility of the planet's ecosystems (be that marine or land).
Land/Sea brings together two recent bodies of work: Wet Deserts which focuses on mundane and typically overlooked locations in Britain, often in places commonly referred to as areas of natural beauty, our national parks, but where there is clear evidence of man's impact, and Môr Plastig (Welsh for 'plastic sea'), an ongoing body of work that classifies objects washed up by the sea into groupings - Bottles, Shoes, Grids, capturing the intriguing surface detail by using a high-resolution camera.

Curated by Mike Perry, adapted from Ffotogallery Touring exhibition Land/Sea originated by David Drake, Director of Ffotogallery and Ben Borthwick.
About Artist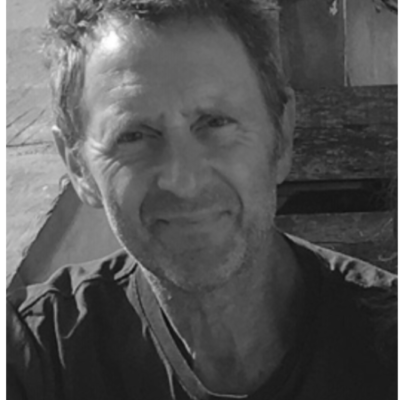 Mike Perry
Mike Perry's photographs examine the interactions of landscapes, nature and industrial society. Over the last 20 years his practice has focused on Britain's National Parks and increasingly the immediate surroundings of Pembrokeshire where he lives and works, questioning the romantic mythology of national parks as areas of wilderness and natural beauty. He uses large format photography in order to simultaneously capture the painterly tones and aesthetic qualities of the landscape's surface as well as detailing the impacts of humanity's exploitation of nature for commercial gains. Series of smaller photographs show objects found in the landscape at 1:1 scale, capturing the effect of natural processes on the surfaces of industrially produced materials. Discussing the tension between the seductive surfaces and worrying content of his work, he commented that 'as well as highlighting the overconsumption and pollution they show nature's ability to shape our world whether we humans are here or not'.