Channel / 7 Feb 2022
Maryam Wahid and Coffee & Laughs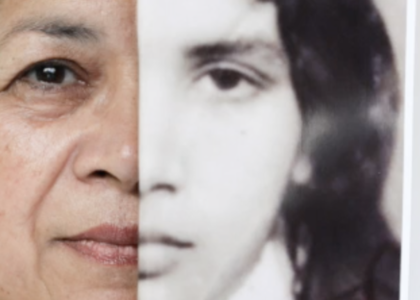 Maryam Wahid (b. 1995) is an award winning artist. Using the art of photography, Wahid's work is autobiographical and explores her identity as a British Pakistani Muslim woman.
Maryam first met with the women from Coffee and Laughs when they visited her solo exhibition in Ffotogallery, Cardiff. They shared stories and explored individual and collective histories as Maryam got to know them better and, together with Maryam, planned their own portraits: what they would wear if they would include family photographs and how they would like to be represented, seen and remembered. Maryam then arranged photoshoots with the group to set up and take those planned portraits.
The resulting portraits help to tell the women's stories: their backgrounds, families, achievements and experiences. They are personal and revealing and offer an insight into how these women want to be seen by those around them. In working on this project friendships were forged and it was a privilege for all involved to listen to the stories that were shared.