Event / 9 Oct – 30 Oct 2021
Tourist in Between Pop-up Kiosk
Justin Teddy Cliffe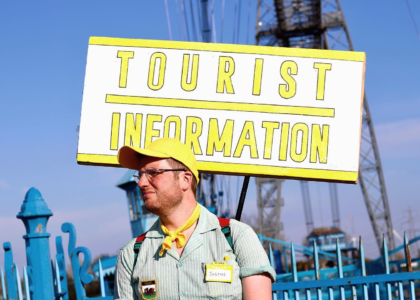 Through street performance and subtle clowning Justin is attempting to create spontaneous relationships with strangers on the street. Once this has happened we can begin exploring bigger, more direct and more fertile questions.

You will see the work represented as photography and film within a public/gallery space, and also be able to interact with it every Saturday in October at various locations around Newport.
About Artist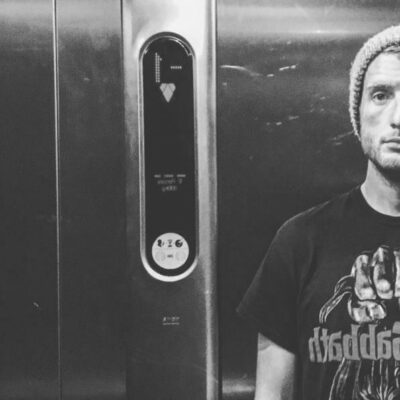 Justin Teddy Cliffe
I'm a South Wales based Artist working across multiple forms as an individual and a co-collaborator creating live art, theatre performance and film.
Over the past 11 years I have created my own work as well as having developed and performed work in the UK and internationally with; Tin Shed Theatre Co, The Bristol Old Vic, National Theatre Wales, Qube Art Gallery, China Plate, Battersea Arts Centre, San Diego Fringe, Alma Alter: Bulgaria, and the Birmingham REP.
I create absurdist, comedic and raucous work that explores human experience, mental health, philosophy, art and pop-culture through a contemporary kind of clowning. Everything I make is human centred with a focus on connection, community and joy.
I'm also a freelance workshop facilitator focusing on working with children and young adults exploring their lives through devised theatre making, autobiographical story performance, and creative/experiential learning.