Event / 9 Oct 2021
Nik Roche Talk and Tour
Nik Roche
It's Hard to Report a Stolen Bike, Stolen is a further chapter to The Budgie Died Instantly. This work initially emerged from lived experience and childhood memories but then, through a series of chance encounters, became an exploration of friendship, conflict, humour and humanity. It looks at relationships, acceptance and trust within a closely self-guarded community. A place where utopian desires exist in windows decorated with flowers and pride fronting forbidden spaces behind closed doors that hang full of lost innocence and diminishing dreams.
There will be an opportunity to speak with the artist and find out more about the work on Saturday 9th October, 3 - 5pm! Join Nik Roche for a tour of his exhibition, as well as a book signing and Q & A session.
About Artist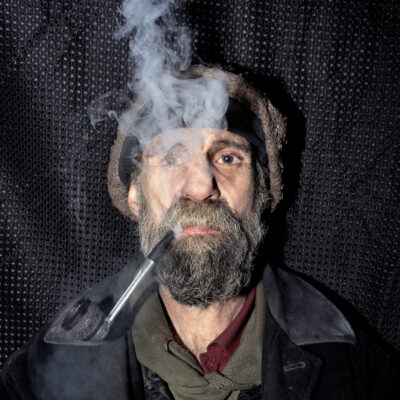 Nik Roche
b. 1970, Neath, South Wales
Nik discovered his passion for photography while pursuing a successful career in garden design, and is a recent graduate from the Documentary Photography MA at University of South Wales. Here, he has developed a highly immersive method for image making, shaped by his interest in social change and the impact of institutions on individual behaviour.
He has a very human approach to his work.
The budgie died instantly, his first monograph has been published by Setanta Books, 2020. He is currently working on the second chapter, It's hard to report a stolen bike, stolen.