Event / 30 Oct 2021
Light Painting
Andy O'Rourke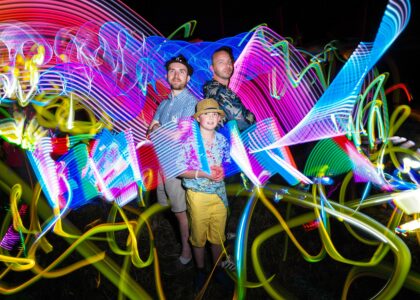 Lightpainting is a form of photography where light trails are captured in long exposures; like making shapes with sparklers on Bonfire Night.
I have 50 or so 'Light Brushes' and encourage lots of audience participation, allowing people of any ability to create amazing portraits and vibrant abstract light paintings, animations drawings and graffiti. I also use programmable LED wands which can add text or any digital images into the shots.
Each image takes around 20 seconds to 1 minute to create. The developing image appears in real-time on a tablet screen or projector so the results are instantly viewable to everyone.
About Artist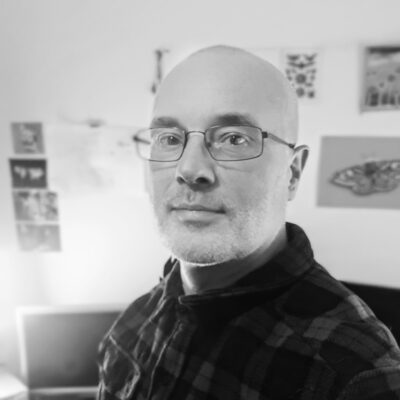 Andy O'Rourke
I am an artist, designer, facilitator and full-time dabbler. I founded Malarky Arts 1997 and as an arts facilitator I have worked with many thousands of participants to develop weird and wonderful creations in Spain, Gran Canaria, Malta, the United Arab Emirates and across the South Wales Valleys. Throughout my career as an artist I have developed, and continue to explore, a wide variety of techniques. At any one time I might be working on book illustration, giant murals, light-painting photography, animation, Virtual Reality, Augmented Reality (AR), 3D illusions, light-works, sculpture and a range of performing and other time-based arts.