Event / 30 Oct – 2 Jun 2023
Zine Fair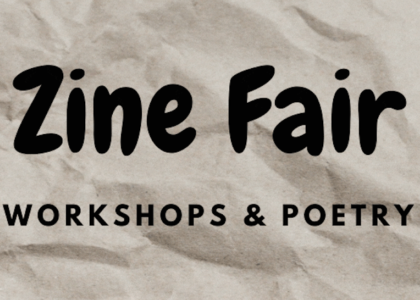 On Saturday 30th October we are holding a Zine Fair at the Westgate Hotel in Newport.
But, as has been asked many times, what is a Zine?
Zines can be difficult to define. ... A zine is most commonly a small circulation publication of original or appropriated texts and images. More broadly, the term encompasses any self-published unique work of minority interest, usually reproduced via photocopier.
We have invited artists, photographers, community groups and anyone we can think of who produce small zines, full magazines, photobooks or self published books, brochures and pamphlets to join us and share their creations with the rest of Newport! We are set to have a complete range of publications on all matters of subjects in all manner of styles. We will also have some zine making workshops running and would encourage everybody to get stuck in and create their own wacky and personal publication!
Workshop 1: Zine Making with Jude Wall 11am - 12pm
Workshop 2: Zine Making with Snap Shop 1 - 2pm
So join us in the historic setting of the Westgate Hotel to discover exclusive content and creations! And if you would like to produce your own zine to sell at the event then do get in touch!